Attration Category
Tangshan Weather


21F ~ 41F
Sunny
NW at 20km/h To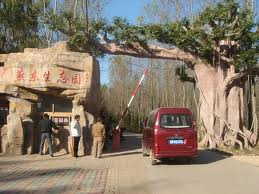 Yan Dongsheng area of 3,000 acres of state parks, and sightseeing and leisure, catering and accommodation, conference reception as one of the multi-functional tourist area. Tangshan area is one of the most charming, honest and quality tourism enterprises in Hebei Province, the state AAA grade scenic spot, Hebei Province, agricultural tourism demonstration sites.
Ai dang park are pear, gift nuts, dates, cherry, grape, invest 20 million yuan built a set of dining, accommodation, entertainment, leisure, meeting in one of the high end of the day Yuxuan hotel, built a fishingPark, planted flowers, put in a fish fry. Existing Peak Temple, Peak Tower, Monkey Mountain, Ostrich Farm, Yan Dong Children';s Town, Eastern ski Yan, Yan Dong the garden, Cultural Square and other attractions.
Tickets
Tickets: 20 yuan.
Opening hours: 7:30 - 18:00.