Tangshan Weather


70F ~ 88F
Cloudy To Thundershowers
SE at
Tangshan Attractions - All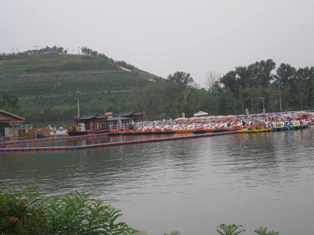 2 km south of downtown mining subsidence area. The total area of 1,300 hectares, 165 hectares of water surface. In early 1997 Tangshan municipal government began to implement eco-greening project, planning will be built here as a set of ornamental and recreational water activities in one of the major integrated ecological park. Tangshan City of South Lake is a classic landscape ecology, ecological function, history and culture, urban activities, sports tourism and many other features as one of ...
View Detail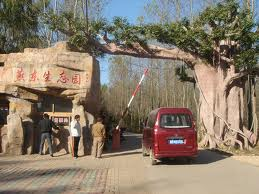 Yan Dongsheng area of 3,000 acres of state parks, and sightseeing and leisure, catering and accommodation, conference reception as one of the multi-functional tourist area. Tangshan area is one of the most charming, honest and quality tourism enterprises in Hebei Province, the state AAA grade scenic spot, Hebei Province, agricultural tourism demonstration sites. Ai dang park are pear, gift nuts, dates, cherry, grape, invest 20 million yuan built a set of dining, accommodation, entertainment, ...
View Detail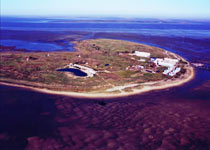 Tuo Island Leting County on the Bohai Bay in the southwest of the Milton erosion over, because the shape of a crescent Aria the name. Tuo by the month, waist Tuo, Tuo West intermittent composed of 7 islands, the land area of 0.43 square kilometers. 6 km around the island are hard bottom sand beach, gentle slope, clean sand depth, is a natural beach and eco-tourism resort. Tuo on the island 4.8 km from shore, closed well. Island bushes, flowers, emitting a faint fragrance of wild fruits, the ...
View Detail