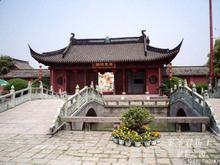 Located in Shaojiadu Village, Gaoqiao Town five miles west to Ningbo City, the Liang Shanbo Temple is built with a sitting statue of the couple, with Zhu Yingtai dressed in phoenix coronet and embroidered cape sitting on the right side of Liang Shanbo. The rear hall is their bedroom set with a vermilion wooden bed, behind which is the couple's tomb. People in Ningbo City tend to worship the temple for bliss of eternal love of couples. The beautiful story of Liang-Zhu has been handed down ...
View Detail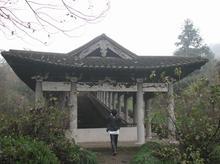 The Shanglinhu Yue Kiln is located in Shanglinhu of Cixi County (formerly of Yuyao County), Zhejiang Province. Shanglinhu Site was one the key producing areas of the Yue Kiln Celadon. First built during the Eastern Han Dynasty (25-220), the Yue Kiln flourished during the Tang Dynasty (618-907) and Five Dynasties period (907-960). The celadon was famous both near and far, and held an important position in Chinese pottery history. Developing in the Eastern Han to the Sui Dynasty (581-618), early ...
View Detail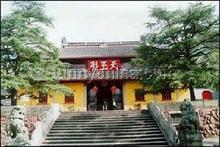 Tiantong Temple lies in the Taibai Mountains, 25 kilometers east of the city proper of Ningbo. The temple was built in 300 AD in the West Jin Dynasty. With its history of 1700 years, the temple is 90 years older than the Lingyin Temple in Hangzhou. As one of the ten sacred temples of the Buddhist Chan sect, Tiantong Temple is also known as "Buddha's Holy Land in Southeast China". The ancient Tiantong Temple enjoys a loud prestige not only for its Buddhist significance, but also ...
View Detail