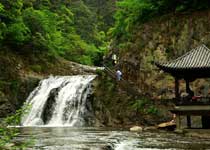 Wuxie located 30 kilometres west of Zhuji County, Wuxie is nestled among the mountains. Wuxie is famous for its mountain scenery and spectacular waterfalls. The waterfall, which is cascaded in five giant steps, flows down from the precipice. Thereafter the waterfall become known as "Wuxie" meaning "five water falls". By the sides of Wuxie Stream stands an array of high peaks and grotesque rocks. It is said that there are "72 peaks", "36 caves" and ...
View Detail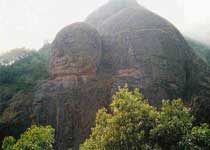 Bucket Buddha Buddha in Rock West Huangshan scenic area east of the statue from a piece of rock, which constitutes, in addition to a slight modification of the face, the full-seated respect for the natural contours of the heavens, and is the first natural Big Buddha. 81.6 m high statue, from head, chest, abdomen of three parts, Leshan Giant Buddha is higher than 21.4 meters. The big Buddha head, small body, the abdomen into the woods, hidden, was Fuzuo man-like. Buddha head width 30 meters high ...
View Detail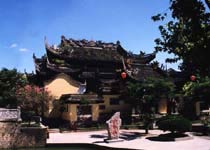 Xishi hometown under Zhuji city south hemp trailing plants mountain, wash the yarn river bank just. can check behind spring and autumn era that Xishi born in 2500 years ago, Yue State capital at that time). The beauty Xishi may be widely known, known even to women and children in China. Xishi hometown scenic spot is a combination of profound ancient Yue Kingdom culture and modern civilization. As Xishi hall of building of the subject, have drawn the tactics of constructing of traditional palace ...
View Detail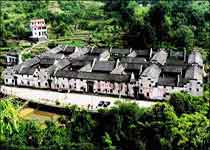 Si's ancient folk architecture group, built during the reign of the Emperor Jiaqing of Qing Dynasty, was constituted by 14 unit architecture, each of which occupied area of over 300 sq meters with the largest hitting 12500 sq meters, and is preserved completely. It is known for its grand architecture style, intelligent design, and the elaborate three kinds of carvings (wood carving, stone carving, and brick carving), and is the China's Cultural Relic Protection Unit and Provincial-level ...
View Detail