Attration Category
Zhengzhou Weather


61F ~ 95F
Sunny
W at 30km/h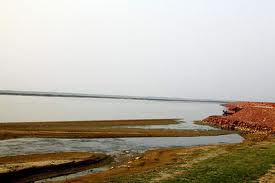 Located in Gongyi Nan Luo River confluence area of the Yellow River and Luo Du Town Interchange, about 10 km away from the city of Gongyi.
Since ancient times, Luo culture is the source of Chinese culture, according to legend, here is the river a map, Luo a book, where Fu Xi Bagua painting, it contains the history: the Yellow Emperor, Emperor Yao, Shun, Yu, Shang Tang, Zhou Wang such as accession to the throne and the Duke of Zhou, the wall of Heaven in the sink. Luo region which is extremely important in historyStatus, attracting ancient literati, community leaders, and foreign celebrities pay tribute to this nostalgia, poetry lyrics, leaving behind a number of fu and the Psalms, the formation of a wealth of Luo culture. While the landscape is very beautiful here, reportedly Qianlong years of "Gong" record, the county has eight scenic spots, of which there are four prospects in this area: the Valley, even different streams, Los mouth Spring, Mang Ling autumn, cave Evening Bell. A god is the Peak, a spectacular convergence Heluo glance, facing west toward the Yellow River, the turbid waves surging water from the sky, a plummet of the East; South looking Illo, two water voicing intersectionLuo clear.
Traffic
Yong Zhao Mausoleum at the south gate of travel by bus directly to the.