Attration Category
Zhengzhou Weather


61F ~ 79F
Cloudy
S at 20km/h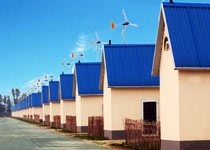 The theme of the natural ecology, organic food production and eco-tourism as the main function of the integrated eco-agriculture demonstration garden, is agricultural production, special vegetable growing, livestock breeding, tourism, catering, entertainment, and leisure as one of the modern city park .
Kwai Fung Lok Fung Lok Farm Park and the whole is divided into modern agricultural demonstration park two areas.
Fung Lok Kwai Park for agricultural sightseeing zone, covers an area of 1,000 acres, growing world famous Kwai "Japanese giant" of one million or more, also known as the millions of Kwai Fung Lok Park. Sunflower round crop cultivation, at 5 November sunflowerMonth and open to visitors, with matching door to both sides of the square Square pigeons, ants Kingdom, peacock park, bungy park, squirrel park, Jinlin park, sunflower maze, composed of interactive entertainment park. Distribution of the pond north of agricultural Zhuangzi Nan, wooden villas, artificial lake, camp fires, barbecue Taiwan Pavilion, Fung Lok Taoyuan, United States to introduce high-quality vineyards, viewing platform, Hare Park, Cordyceps chicken farms, the most northern part of the total to 130 acres of pasture grassland scenery, culture has a small cattle and Hainan Nanyang East goats.
Modern agricultural demonstration park covers an area of 1,000 acres for the Zhengzhou High-tech special vegetable growing areas of modern agriculture.
Taohuawu Spa Villas, Kwai Fung Lok clay oven roasted whole lamb is a new park features. Mala Bay and the Yellow River Valley, sea bathing integration, the rise of the Central Plains of new first-class water theme park in Asia. December 2009, awarded the national 4A level scenic spots.
Dining: The Game and featuring farm. Yellow River Game series, roasted whole lamb series, Diet, Cantonese series, eight-tape series primarily farmers.
Accommodation: Farm within the four-and five-star accommodation for the two configurations, each room with separate open-air natural hot springs, very excellent accommodation, the room the same size and the urban areasThe relative benefits.