yunfu Weather


77F ~ 97F
Cloudy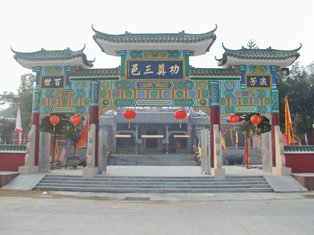 Zhang Gongmiao in town with beaches, 65 km from the county seat. Zhang Gongmiao is Yunfu relatively intact ancient buildings of Ming Dynasty, taking part in Guangdong Wanli Ming ZHANG Yuanxun worship. To commemorate the Ming Dynasty, the temple ZHANG Yuanxun taking part in the Ming Dynasty in Guangdong the first year (1578) built. ZHANG Yuanxun under the command of General Qi had to war coastal Chaoping pirates, and then participate in next to Yao Zheng Chao Luo, the establishment of Luoding ...
View Detail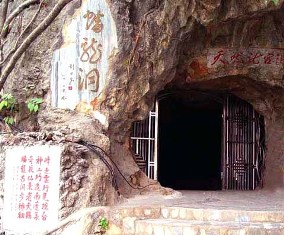 Beaulieu hole in the north of Lion Rock in Yunfu city, its winding cave migration regression, if the dragon-shaped, it is named. May 1993, the Guangdong Provincial People';s Government [1993] No. 66, formally approved the Beaulieu hole for the provincial level scenic spots. Beaulieu hole to visitors since opening in 1985, has received millions of visitors. Particularly in recent years the city government increased its investment in the construction area, adjacent to the construction of Beaulieu ...
View Detail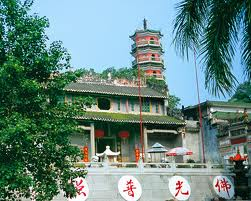 Grace Temple is located in emerging countries, 13 kilometers south of the Longshan County foothills, building area of over 16,000 square meters, the garden area of 120 acres of land, the temple mountain and the building, large-scale, layout, strict. 1300 Over the years, Grace Temple, although the country has survived many vicissitudes, but has remained the Tang Dynasty temple architecture, it sent the Sixth Patriarch';s temple in Guangzhou Guangxiao wish, preaching of the Qu Jiang Nan Hua Temple ...
View Detail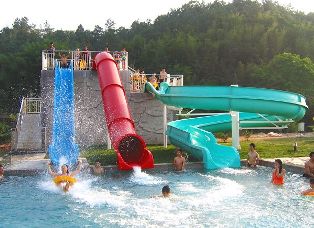 Taiwan Hot Spring is located in Kaiping Goldwater, emerging, Heshan, smart four counties bordering the town water station, 100 km away from the urban area of Guangzhou, Foshan and 80 km, 50 km, Jiangmen, Zhuhai 170 km, 50 km Zhaoqing, Yunfu 60 km, 80 Yun Ping km, convenient traffic, coupled with opening of the new "double and a road" along the way through the 6 km long, "China';s longest road tunnel - the rainbow tunnel", but also make you unforgettable! Goldwater Taiwan crystal clear spring ...
View Detail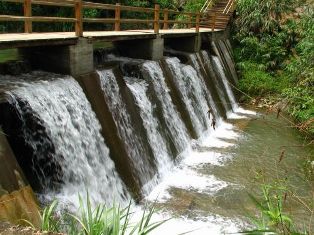 Luoding Long Bay eco-tourism is a male, extraordinary show, Ya, insurance, secluded in one of the natural landscape maze. Here is rumored to live where ancient dragon, hence the name Longwan. Yunkai Longwan to be famous mountain ranges, altitude 600-1251.5 meters, steep mountains. Area is located in the "V" shaped valley center, a radius of 16 square kilometers. Here dense forests, waterfalls and flying, with the highest drop waterfall in southern China, most of the large waterfall waterfalls. ...
View Detail