Attration Category
Lishui Weather


61F ~ 70F
Light Rain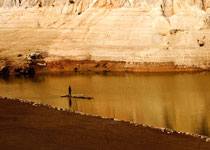 Grass Fish Pond is located in the mountains of thousand kilometers in Jingning County. Its terrain is high, the forest ups and downs, is a primitive forest landscape.
In the garden, there are wide cunninghamia lanceolate forest, Huangshan mountain pine, and excellent viewing forest area. It is assembled all kinds of cypress from home and abroad, and more than 100 kinds of precious trees. It is also a good place to enjoy and scientific survey.
It distances 34km from Jingning County, the park special line links up 52 provincial highway, with hotels and conference rooms and other reception services.