Hengshui Weather


68F ~ 84F
Cloudy
S at
Hengshui Attractions - All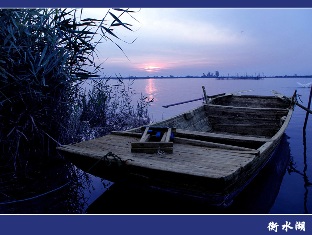 Located 10 kilometers south of Hengshui City, the second largest freshwater lake in the North China Plain, with a total area of 75 square kilometers. Acres of natural reed marshes in the Lake District, there are 150 kinds of birds. You can see the red-crowned cranes, white swan, crane, pelican, white-fronted goose, swans, gulls and other large number of small national and provincial twelve rare and protected animals. Currently, the Hebei provincial government here has been designated as ...
View Detail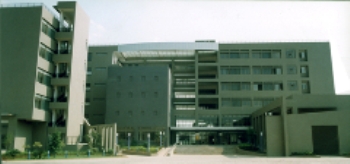 Hengshui Laobaigan wine culture exhibition, the Library has display boards wine culture, ancient and modern wine wine showcase. Hengshui Laobaigan history booth and fine counter products such as seamless, both simple and dignified and elegant and ornate. Visitor Experience Studio One liquor shop. Workshop for the two rows of clean technology. High quality sorghumAs raw materials, the temperature curve for the saccharification and fermentation of pure agent of wheat, ground tank fermented, ...
View Detail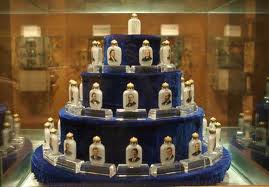 Hengshui in Hebei Province, People';s Road. Hengshui 2 km from the railway station from the junction 8 km high-speed Shi Huang. Is the only one at home and abroad show the professional exhibition in painting. Building area of 1,732 square meters, is the youth patriotism education bases in Hebei Province, Hengshui City, patriotism education base, Hengshui City, ideological and moral construction education base. & Nbsp; development within the arts community is divided into four major ...
View Detail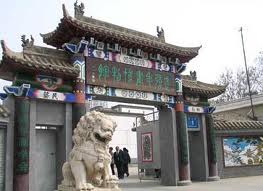 Wu Qiang New Year New Year Museum is the first thematic museum, located in Wuqiang County, is both a symbol of New Year arts village, but also to demonstrate to study the farming culture of art galleries. The museum occupies a total area of 25,100 square meters, the ancient New Year edition collection of more than 4,000 pieces of old paintings and more than 6,000 pieces of original data, three more than 500 pieces of cultural relics. Existing five exhibition halls and workshops an antique ...
View Detail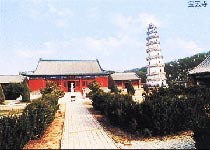 Located in the southwestern city of Hengshui. Recorded monument was built in Sui, in fact, back in Northern and Southern Dynasties, the temple has been here. According to legend, in its heyday, the Temple of domain wide account for thirty acres, more than a hundred seat hall, firewood House bell startled thousands of miles, spend months and years owned pilgrims. " Bowen Temple with one tower, 36.5 meters high, the tower is octahedral pyramid brick, since more than four sides and a door, the ...
View Detail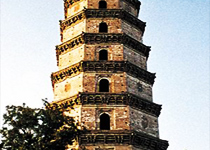 Hengshui King County stupa, originally called "Buddha Relic Pagoda Man", the city is located in the northwest corner of King County';s original "open Temple", that is the northwest corner of Hebei Province Jing County Zhouya (now King County Secondary School), is the focus of heritage protection unit. The tower was built in North Song Yuanfeng three years (1080), dual-socket structure of brick pavilion, octagon thirteen, bottom length of 6.31 meters, 63.85 meters high tower, tower stair ...
View Detail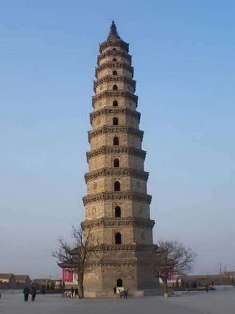 Located in Hengshui Gucheng Raoyang chomchon East. Raoyang a lot of the original temple shop, called Hing Temple, the tower is located in Temple, so named. Qinglin Temple octahedral pyramid in shape, with the green-brick structure, tower 7 layers. Engraved on the tower walls are very delicate designs, each has a brick chic "Corbel." In the tower wall, you can experience the Song, Yuan, Ming and Qing dynasties the writing of scholars, including an assistant minister Wang Shijia praised Ming ...
View Detail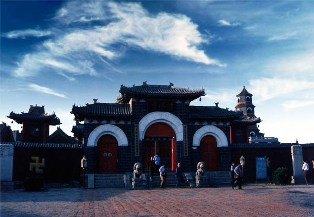 Zhulin Si located in Jizhou City (under the Hengshui City) North off of villages, is one of Jizhou city of the four famous monasteries, its surrounded by water, summer and fall sometimes mirage mirage, also known as "Monastery." Change "Zhulin Si" is derived from the Jin dynasty "of the Bamboo Grove," one of the Shan Tao, Shan Tao Hebei provincial governor who have, quite merit. Temple built in the northeast corner of the town of Hai Ta, Taki is a maze, you must first off if the plethora of ...
View Detail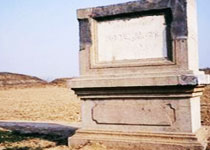 After the former Village is located in King County Tuncun North area. Feng Shi Graves in 1961 by the State Council promulgated a national key cultural relics protection units. Tombs are still preserved mound of Block 15, the largest were about 7 meters high, Graves covers 2000 acres. Background information: King County north of Northern and Southern Dynasties Fengshi is one of the established family, its height in the Northern Wei Dynasty, can be traced back to the Later Han and WeiJin, the ...
View Detail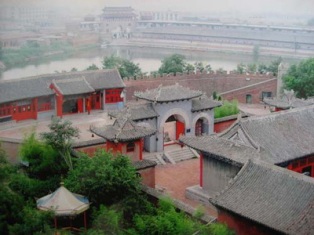 Villa located in the southwest corner of Hengshui Lake scenery, about 25 km away from the Hengshui City, is a class of human history and culture tourist area. Covers an area of 133,332 square meters of the Villa, three scenic spots. Front for the Xuanmen, Hui Head Street, shopping area, boat dock; central part of the floating island, Lagerstroemia Hill, Great Wall, the maze, the town of Hai Ta; back to the North Island resorts, hotels and so on. ; Millennium Temple "Zhulin Si" for the area one ...
View Detail