Attration Category
Hangzhou Weather


46F ~ 72F
Sunny To Overcast
N at 30km/h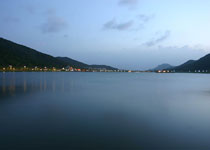 Xianghu is a lesser known lake in Xiaoshan District in southern Hangzhou. It has the oldest canoe in the world that has a history of over 8,000 years. The epic battlefield of Wu and Yue States two thousand years ago was here. It is also the birthplace of famous ancient Chinese beauty, Xishi .
According to some archeological findings that Xianghu was formed earlier than the West Lake. It shaped like a gourd. The south and north are being walled with verdant mountains, which were known in the past locally as "Eighty Li (about 40 kilometers) Great Scene along the Lake". A cross-lake bridge was built in the Ming Dynasty over the narrowest water surface, divided the lake into "upper" and "lower" ones. In later times, because the slit was tremendously accumulated in the upper lake, so which became a flat field. Nowadays we can only see the lower lake.
When comparing West Lake with Xianghu, many locals will think that the former is like a wealthy and noble woman, while the latter is a beautiful girl who is living in a remove village. The humanistic relics and natural scenery here have attracted scholars from Japan and the United States. American academician and sinologist R. Keith Schoppa wrote Xiang Lake - Nine Centuries of Chinese Life, which is a successful result of years in endeavoring research of Xianghu's ancient culture.