Chizhou Weather


66F ~ 79F
Thundershowers To Light Rain
NE at
Chizhou Attractions - All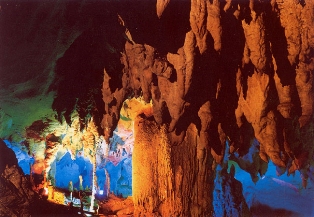 "Millennium is called user does not open holes, white non-owner-row irresolute. Because kind of partner in return, after a closing spring to be me." Shiteng cases Song University of understanding (the word child in Beijing) the song "title through the cave," eternal farewell, sing the magical fairy king hole wind charm. Qiupu shengjing King Cave is located in the scenic south of the Yangtze, in Anhui Province, City Guichi pool area, is an international tourist area in southern Anhui in a ...
View Detail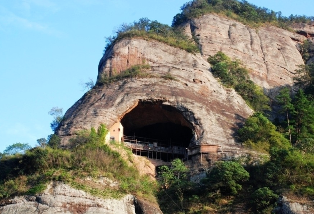 National AAA level scenic spot, located in the Pure Land Buddhist Jiuhuashan the south gate of tomb is located in Qingyang County, Township, area 19 km away from the Jiuhuashan Jiuhua Jie, 18 km from Taiping, 42 km from Huangshan. Is the "Two Mountains and One Lake" (Mount Huang, Taiping Lake) tourism circle must pass through tourism, is also Board of Education and awarded the city pools the only primary and secondary science and education base. Convenient traffic area, along the Copper yellow ...
View Detail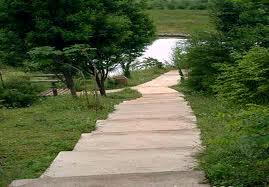 Hung side in the east village within the county, 30 kilometers from the county. There are hundreds of scenic waterfall, several stacked multi Diego waterfall, up to one meter Diego waterfall, perennial water flow, coupled with high mountains and deep forests with low temperatures in winter are more outside the icefall of water ice, not only created a number of southern Anhui group as much as domestic distinctive waterfalls, and the ecological integrity of tourism, wildlife, rich in resources, ...
View Detail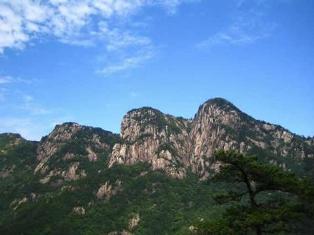 Alexander, also known as "Shungeng Mountain", the state AAA grade scenic spot, the provincial scenic area, close to 206 National Highway and Beijing-Fuzhou, copper Kowloon Railway, 12 km from the east to the county, 38 km from Anqing City, set "Yao and Shun relics, Buddhist culture, karst landscape "in the mountain. According to legend, Shun living here and farming in Sri Lanka, fishing in Sri Lanka. Mountain history and culture, Tang Ching regulations were grass hut was built two years, live ...
View Detail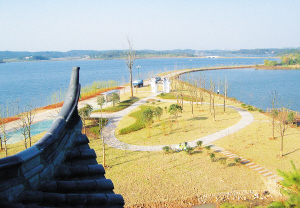 Qi Mountain is located 1.5 kilometers south of Guichi District, known as "the wins and Kau, and good at Jiangnan" in the world, Qi-meter high mountain, however, about 5 km radius of the mountain stretching from west to northeast, reaching as far Baisha Lake, in general far concept, shaped like a crouching tiger head. Qi-shan, karst-based, over the rocks, caves, stone, sink, spring, Gap dense clusters to form a strange deep, gem numerous karst landscape. Historical records, from the late Tang ...
View Detail