Attration Category
Bengbu Weather


36F ~ 64F
Sunny To Cloudy
N at 20km/h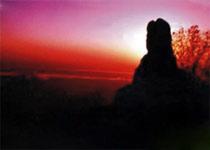 Tu yang, Jian Kai Mother of the West, such as the kind of woman with huge rock sitting on the cliff top, the legend is the start of the mother stone. Tu Jing Kai, Department of Mother Stone famous scenic spot scenic spot, visitors to pay tribute Yu mountain, but also must be the beginning of the Xia Kaiguo the first in his mother praise, pay tribute to some.
Yap Yin Ming Yuan poetry goes: "Tu-Pro Huaihai the country, thousands of mountain stone home set. Bitter frost does not do makeup calendar, no change teaching Yen rain. Yantou sitting alone looking rivers, dredging for the Huai Xiang where and when. Flat as end results Non-free day, three had no real mother of Yin-shirt "
Related legends: Chuan Yu married JamesHill';s women, marriage flood control will go home, a thirteen years do not return to their homes; Tu-day lead the South women';s balcony, looking forward to her husband to return. However, for ages, did see Yu go. Because dreaming, faith moves, and finally for the sake of the stone and sat on the rendezvous of the past and Yu.