Attration Category
Shaoxing Weather


48F ~ 72F
Sunny To Cloudy
NW at 30km/h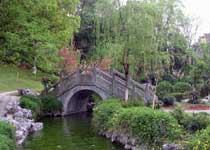 Columns before the main peak of gutting, fame Hai Ting, was built in the Tang Dynasty. Pavilion under the Spring and Autumn Period Tomb of Yue and Tang doctor lingual Cliff Inscription.
Southwest wind and rain on mountain pavilion, 1930, to commemorate the martyrs of modern democracy is built Qiu Jin. Yue foothills southeast of Taiwan, tens of meters high, built in the Southern Song Dynasty Jiading years. There the southern slope of Mount liberation war martyrs tomb and monuments.
Located in the eastern foot of the Kurahashi government Zhijie, about 1 km length. Preserved the integrity of neighborhoods, "a river no street" water pattern, and a large gate, the ancient houses. By UNESCO in 2003 as " United Nations Asia-Pacific Heritage Award ", and many have in this shooting film and television drama, called the Shaoxing city';s" natural studio. "
Wolong Mountain House Mountain Park is located west of Shaoxing city, and city Ji-Shan, Tashan separate categories, visitors rare, quiet, well worth a visit.
The main entrance of the mountain on the government side streets for antique shopping streets "all the more mall" to clothing mainly, but also have snacks, photo-processing. Side door to go out for the five-star tourist hotels Shaoxing hotels back door, the hotel next to the Lu Xun in Shaoxing style Park Entertainment Centre.
eight: bold; "> Transportation
7 Road to the city train station and get off, walk to. Pedicab ride more convenient, not expensive.
Tickets
Free
4:30-17:00