Attration Category
Cangzhou Weather


14F ~ 37F
Overcast To Sunny
NE at 30km/h To 20km/h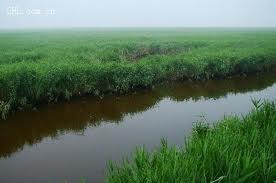 Changzhou is located in the coastal plains, many rivers, more than 20 gathered nine rivers into the sea, river, lake library, ponds, trunk and branch canals of total storage capacity of 4.8 billion cubic meters, many Wadian wet, the South is the most prominent Hong Kong Wetland The one place.
Wetlands at 5.4 m above sea level the highest, lowest 2.9 m, divided into the lagoon depressions, shallow groove depressions, such as hillock and Cao Bang to 90% of the vegetation is reed. Central Hong Kong trees 10 meters wide and 30 km long and total over 60,000 plants. Here is what birds migrate north-south migration zone and the intersection with, it was observed statistics, there are 168 species of birds have been found, including the national oneClass protected birds, red-crowned crane, white crane, hooded crane, white stork, Chinese merganser Bustard, Great Bustard, etc., where every year a large number of white swans that inhabit here.
Reed vegetation in order to protect the reservoirs, fish, birds, animals, Singapore and Hong Kong, along the harbor is also digging a 6 meters wide and 4 meters deep Harbour drains to ensure water storage and regulation of the seasonal water capacity within the region. In a wetland nature reserve, a vast field of vision, the height of summer, green everywhere, fresh air and exhilarating.
Farm in the South Harbour is northeast of the Ministry of Construction in 1972, farms in South Reservoir, located in the Bohai Bay to the top, isIn a typical coastal wetlands. Nature Reserve, Hebei Province, Hebei Normal University Geography Institute is also the base for student internships and graduate research base.
Special Note: Bohai Bank wetland connection, you can see the world';s remaining ancient chenier one of the three (the other two in the Pacific to the United States and Chile Holy Sri Louisiana Lanzhou), the development of size, time span and the environmental information contained in the ancient geological rare in the world, geological studies in the international Quaternary occupies an important position. Huanghua city of ruins north of the city';s suburbs embankment, key units in Hebei Province, is the only way to wetland areas.